Other Brands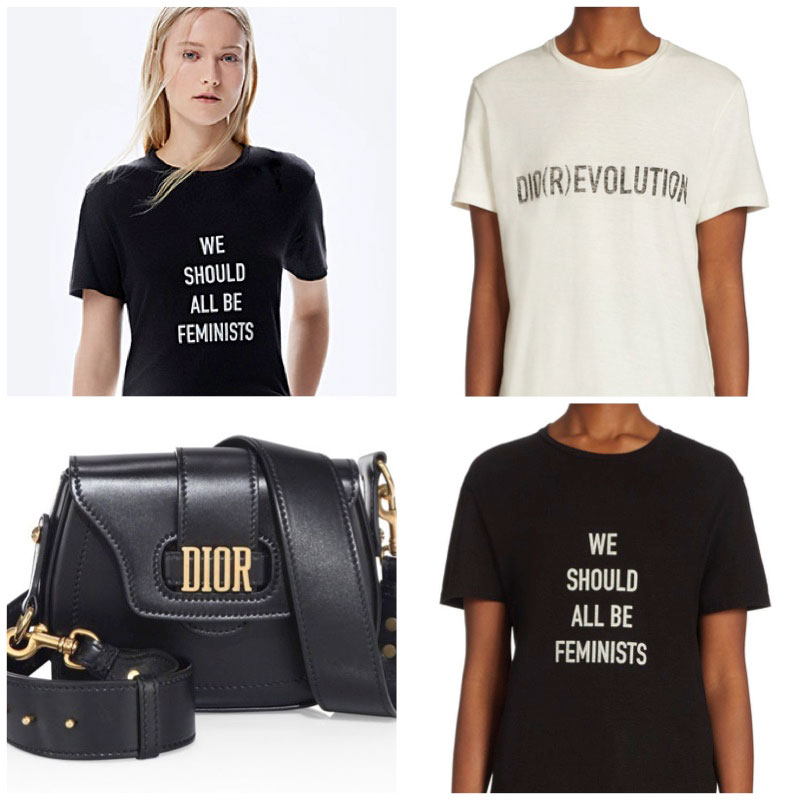 Dior's spring 2017 capsule collection arrives online at Saks
In celebration of Maria Grazia Chuiri's debut collection for Dior, a capsule collection has arrived at Saks Fifth Avenue. The six piece range includes pieces from the spring-summer 2017 line. Four t-shirts and two leather bags are offered in the selection. Choose the 'We Should All Be Feminists' shirt in black (a Saks exclusive) or white, where part of the proceeds goes to Rihanna's Clara Lionel Foundation. The organization helps fund education, health and emergency response around the globe.
DIOR SPRING 2017 CAPSULE COLLECTION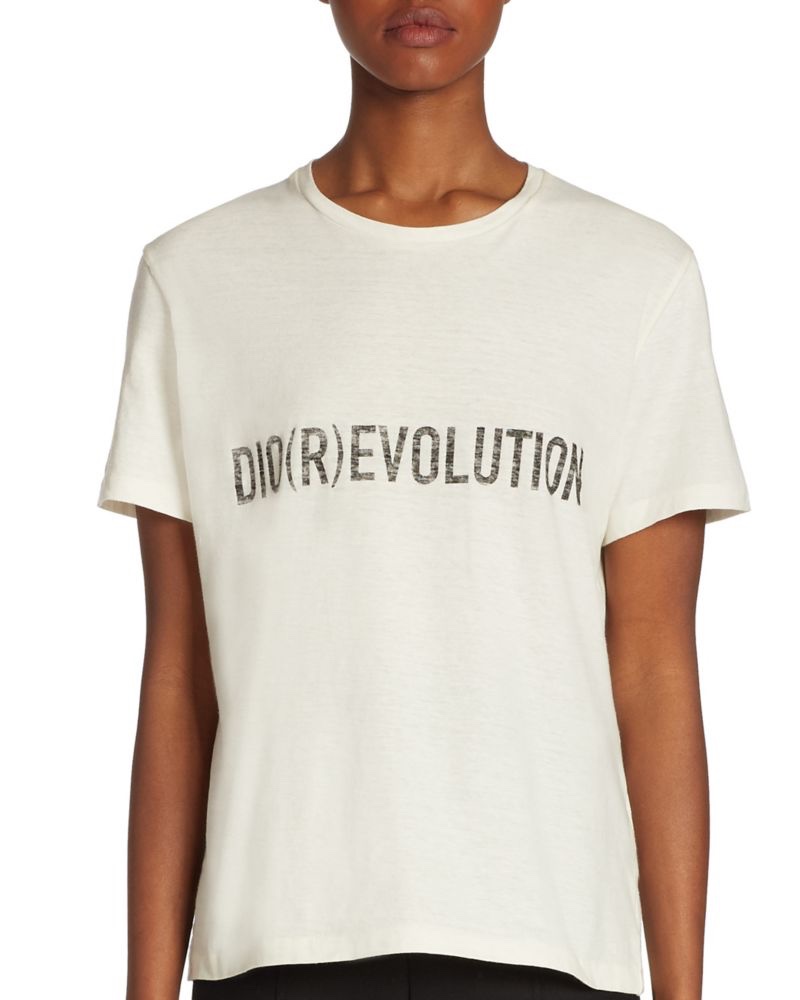 Dior Revolution T-Shirt $710
This casual cotton t-shirt is perfect for an effortless look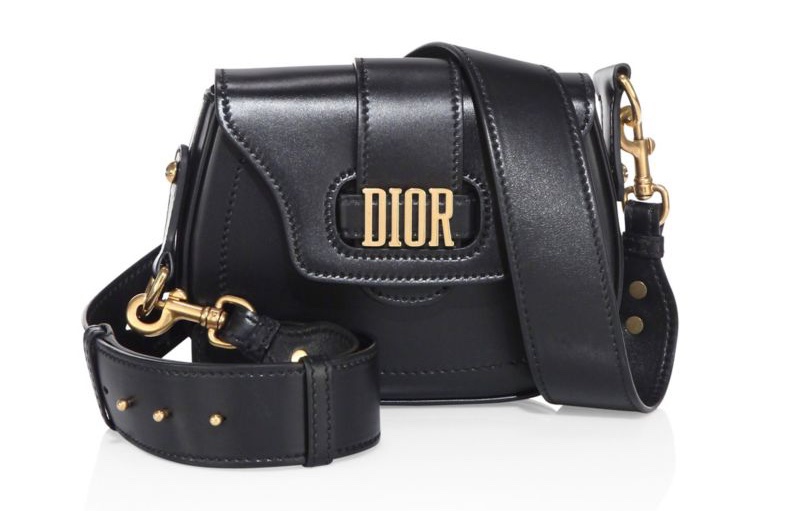 Dior Medium D-Fence Leather Saddle Bag in Black $2,700
This leather bag features gold hardware detail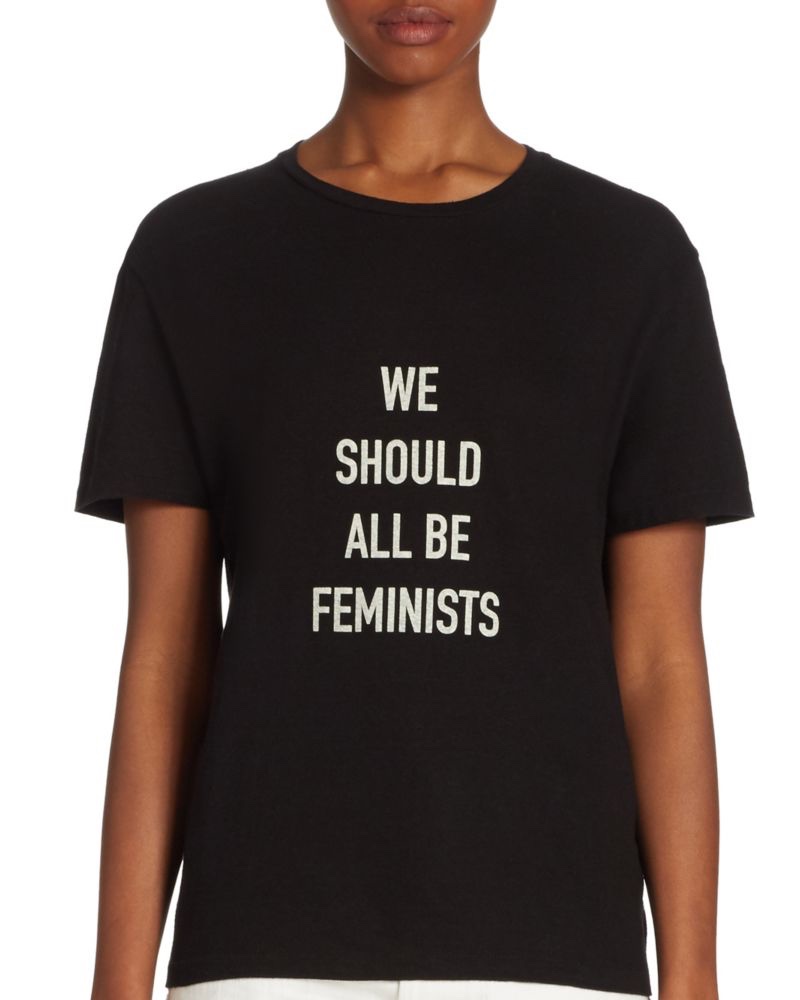 Dior We Should All Be Feminists T-Shirt in Black $710
A portion of proceeds will go to Rihanna's Clara Lionel Foundation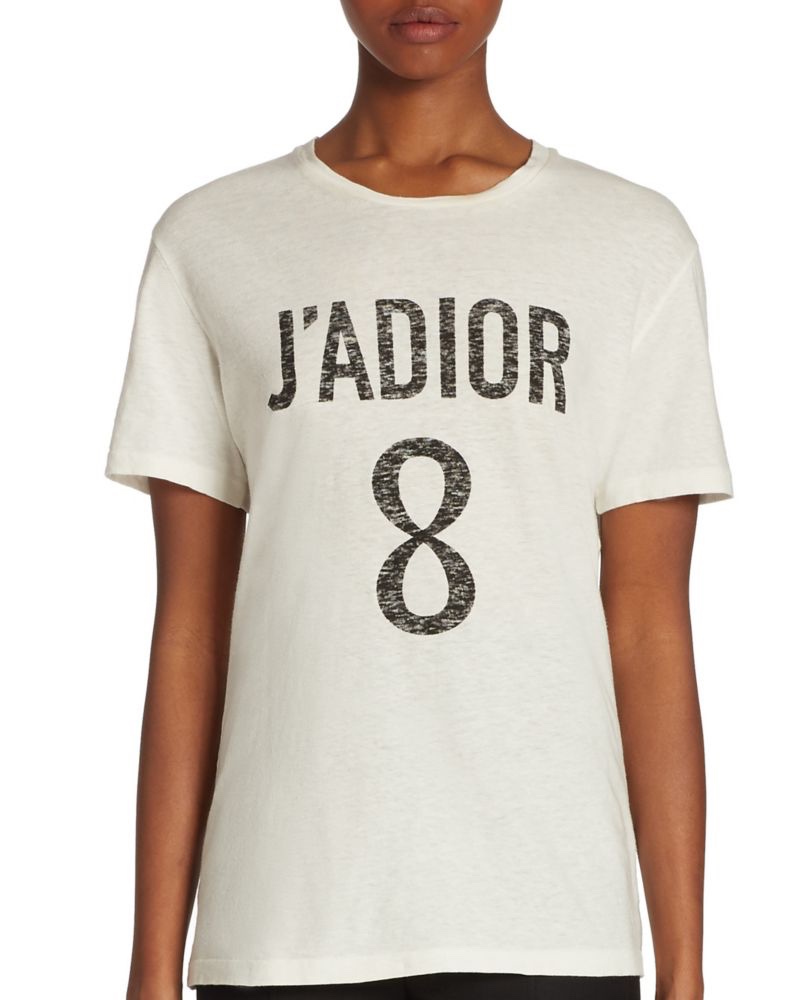 Dior J'Adior T-Shirt $710
A crewneck cut features a graphic J'Adior text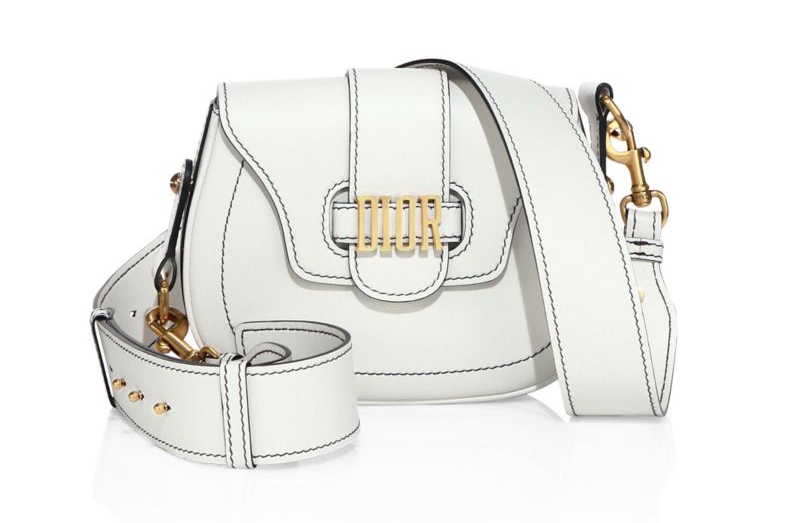 Dior Medium D-Fence Leather Saddle Bag in White $2,700
This white leather bag also features suede lining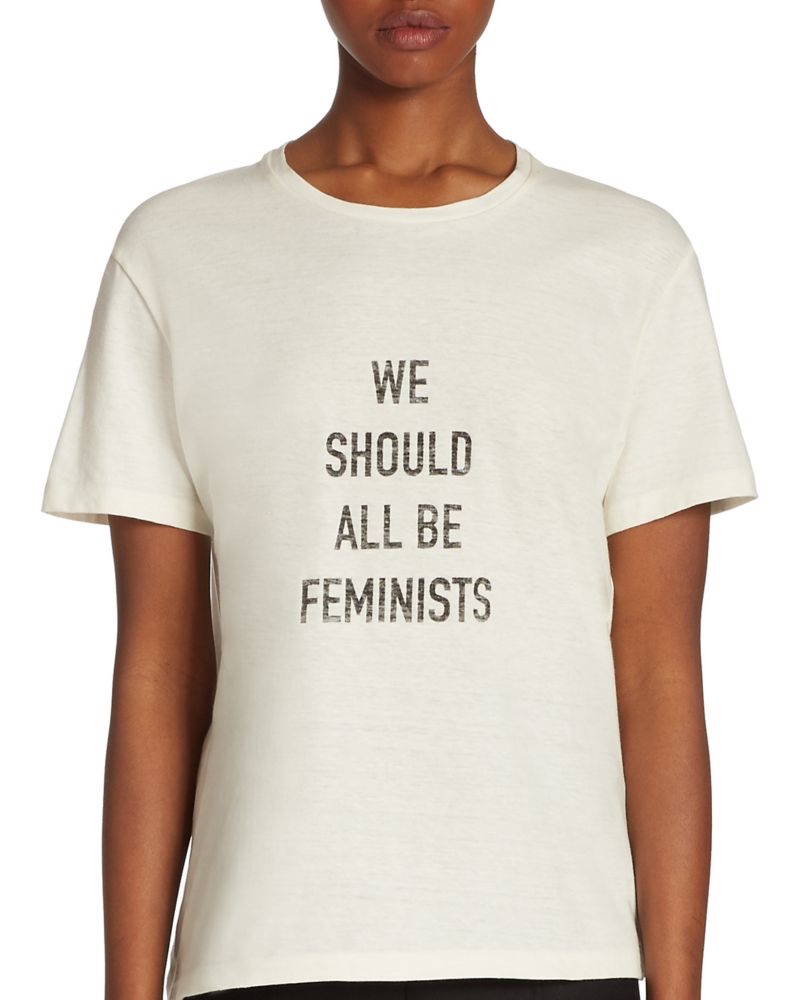 Dior We Should All Be Feminists T-Shirt in White $710
Make a statement with this feminist tee
Other Brands
Things are expected to get bigger for Dior and the predictions are catching along as Dior released a preview of its new collection. Presenting, the Dior Fall Winter 2017 Runway. So read on!
Undeniably, there are many news bags released by Dior but there are particularly two bags, which intrigued and bewildered us with their own charm and beauty. The first one would be this iconic Lady Dior Bag, which comes in new style. As one Taylor Swift song goes "we never go out of style" so the same thing can be said with this classic Dior Bag despite it having undergone some changes.
This new Lady Dior Bag is unlike we've seen before since it stylishly comes with new thicker shoulder strap for that added sense of comfort and ease for shoulder carrying. It also comes the new aged-gold hardware while the DIOR charms are hard to miss.
The second one would be this new bag with DIOR signature written all over it. If you'll look closer, you'll notice that it also comes in thick shoulder strap for easy and effortless carrying. Its beautiful new lock design placed in the middle is also an instant eye catcher! This print is eye-catching and it fits perfectly to the recently introduced handbags, which are made with large DIOR logo on it – undeniable, they're made to flaunt.
Other Brands
Imagine a collaboration between high-end fashion label Christian Dior and London-based contemporary artist Marc Quinn and you'll definitely come up with an idea of a fabulous and hard-to-find fashion pieces. It's the next best thing, much like the big bang theory thereby producing the beauty of the milky way and yes, the same can be said of this Dior x Marc Quinn Lady Dior Art Bag Collection. Fancy and beautiful, isn't it?
Be the eye of envy with these artistic and one-of-a-kind limited edition Lady Dior Bag collection. Quinn has an undeniable eye on aesthetically pleasing color combinations and prints thus coming up with never-before-seen imaginative interpretation of the Lady Dior Bag.
These bags are priced around $5800 USD and available via Dior boutiques.
Reinventing a classic might be a tough job, especially if it already garnered a number of bag-aholic fan base but with this new collaboration, we are pretty keen that these contemporary Dior Lady Art Bags will get sold out like hot pan cakes once they're out in the market.
Fashion
Actress Jennifer Lawrence is back for Dior's fall-winter 2016 handbag campaign. First named a Dior ambassador in 2013, the blonde beauty poses with the Diorama and Diorever bag. Photographed by Patrick Demarchelier, Jennifer gazes intently into the camera's lens wearing oversized sweaters and cozy jackets. According to WWD, the campaign will officially launch on September 5th. Wearing her hair in a tousled updo, the 26-year-old poses with bags featuring a range of sparkling metallics, embroidered logos and scarves tied at the handle.
JENNIFER LAWRENCE –
DIOR

FALL/WINTER 2016 CAMPAIGN
Tag: Dior Campaign JENNIFER LAWRENCE
Other Brands
All the designer brands are working hard to match their design with the current season – the summer. So they decorate their bags with bright colors and different flowers. But unfortunately, no brand is going to shine above what Dior is about to release. Dior is going all-in on the flowers. Meet the Dior Blossom Bag.
Not much information has been released about this fresh design. But you know what they say right? A picture is worth a thousand words.
So most of these bags are going to be made in single colors. The bags are crafted with a sleek body. Oh, I love the shape – its curvy and feminine.
Perfect for the summer, the Dior Blossom Bag is made as minimalistic as possible. And we love the minimal design because it represents modern and can easily match with any outfit in your wardrobe.
Then look at the double leather handles. They are perfect for your hands and comfort for carrying.
What's even more intriguing is the large flower tag. The flower tag looks like handcrafted paper flower. And it's actually made from leather.
The interior features one large compartment to store everything you want. It has the space to fit a lot of essentials, even your iPad. There is also an extra interior pouch available. And the bag is secured with a gorgeous inside and outside lock.
More details like the prices and sizes will be shared later on. For now, if you're interested, visit your nearest Dior boutique.
Other Brands
Marion Cotillard stars in Lady Dior 2016 handbag campaign
French actress Marion Cotillard is back for a brand new Lady Dior campaign. First fronting advertisements for the brand in 2008, the Oscar-winning thespian has appeared in a wide arrange of shoots. According to WWD, the latest advertisements were captured near the Seine River in Paris by Peter Lindbergh.
In one shot, she wears a camel-colored trench coat while her curly hairstyle catches in the breeze. In another, Marion wears a red jacket while holding on to a quilted Lady Dior bag featuring silver charms. Either way, Marion exudes pure elegance in the dreamy advertisements.
MARION COTILLARD – LADY DIOR 2016 CAMPAIGN
Marion Cotillard poses in Paris for Lady Dior's 2016 campaign
FLASHBACK – MARION COTILLARD FOR LADY DIOR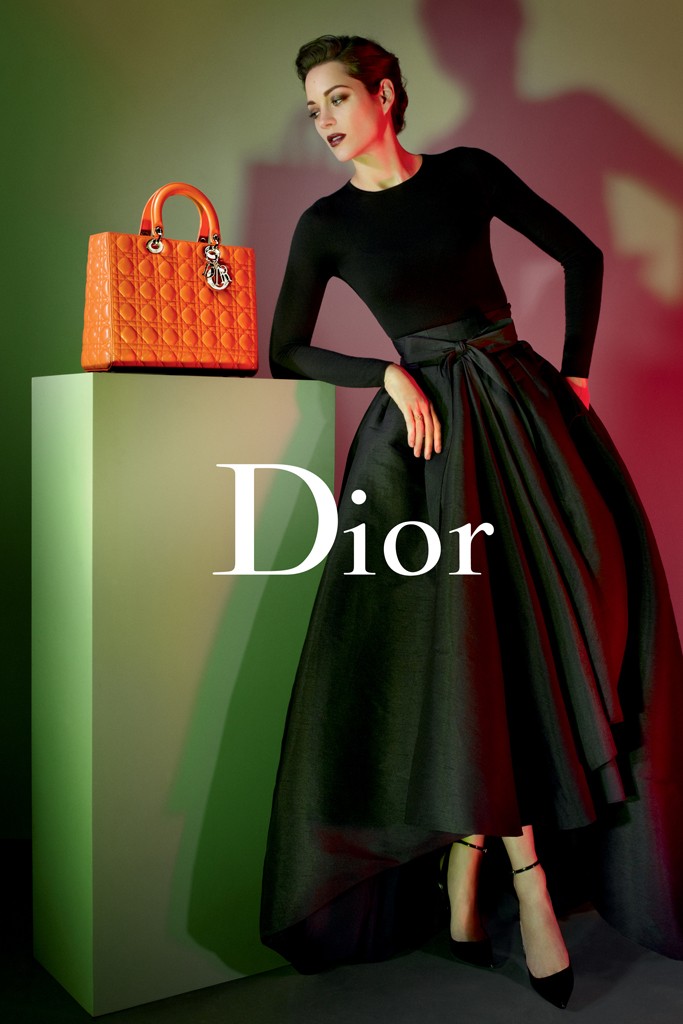 Marion Cotillard stars in Lady Dior pre-fall 2013 campaign
Marion Cotillard's latest advertisements for Lady Dior mark an impressive 15 campaigns since 2008. The French actress has worked with fashion's top photographers including Peter Lindbergh, Mert & Marcus and Jean-Baptiste Mondino through the years. Take a look at some of Marion's best Lady Dior ads below.
Marion Cotillard stars in Lady Dior spring 2014 campaign
Marion Cotillard stars in Lady Dior 2015 campaign.
Marion Cotillard stars in Lady Dior's cruise 2016 campaign
Tag: Dior
Categories

New Posts

热门文章